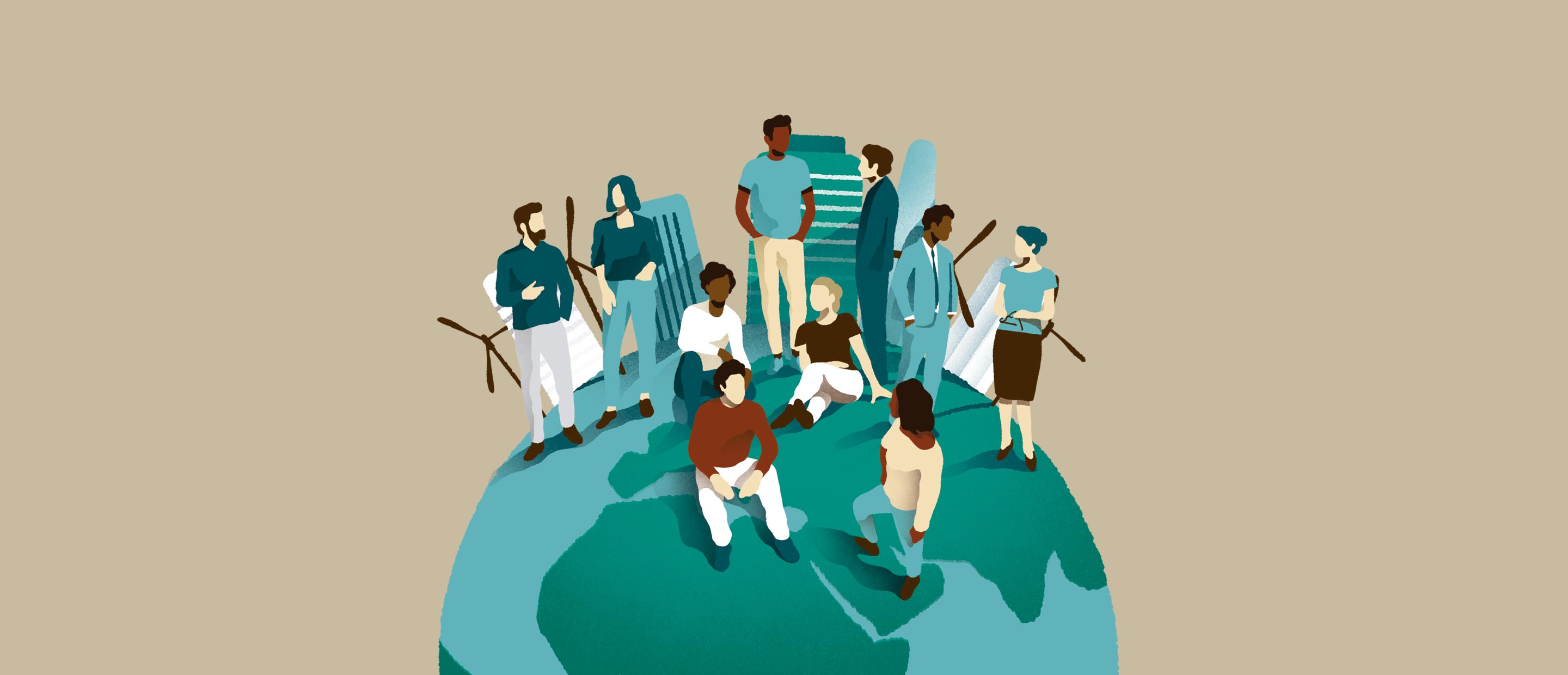 The "S" in ESG stands for "social", and covers all investing factors that affect people – whether employees, customers or society at large
Socially responsible investing

Socially responsible investing (SRI) is the principle that investors should consider the full range of benefits and harms that a business may cause for employees, customers and other members of society. It is in many ways the least considered and most overlooked of the three pillars of ESG investing. 
Investors should consider the impact that their investments have on society, as well as financial returns
Social impact covers a wide range of issues such as protecting worker rights, improving product safety and reducing inequality
Socially responsible investing will be crucial to achieving the UN Sustainable Development Goals and building a more sustainable and equal future
The SDGs could create trillions of dollars of opportunities over the next decade
Why is socially responsible investing important?
Investors have long been concerned about governance issues, even if they did not explicitly view them through an ethical lens. Concerns about environmental damage have been growing for more than half a century.
However, social factors have typically been limited to a few niches – for example, some investors have chosen to avoid "vice" sectors such as tobacco, alcohol or gambling – and the consensus view was that a company's responsibilities are discharged by complying with statutory requirements in areas such as worker rights and product safety. 
Today it is understood that companies have responsibilities that span the full range of their operations. They must consider not just the wellbeing of their workers, but of everybody involved in their supplier chain, including the risk of human rights violations, child labour and slave labour. It is no longer sufficient just to warn that some products may cause harm: companies must actively work to reduce harm.
Sins of omission matter as well as sins of commission: disadvantaged groups must have full access to critical services if we are to tackle poverty and inequality by improving financial inclusion and social inclusion. In short, the human being must be put at the centre of any economic activity with the purpose of preserving and improving the welfare of all stakeholders in our society. 
Social factors: neglected by investors but growing in importance
Even so, social sustainability remains neglected by many investors, partly because there are fewer frameworks for measuring social factors when compared with environmental or governance factors. Only 14% of the social ratings criteria compiled by the Global Reporting Initiative, an independent organisation that analyses progress on ESG reporting, are aimed at investors. The comparable figure for environmental ratings is 97% and for governance ratings it is 80%.
This is also reflected in the state of capital markets. There were around $317 billion in social bonds in issue in 2020, compared with around $1.1 trillion in green bonds, according to the Climate Bonds Initiative. However, social bond issuance has been growing rapidly, up 131% year-on-year in 2020.
Pressure to include social factors into the wider investment process will only increase, as shown the establishment of groups such as the Investor Alliance on Human Rights, whose members commit to engage with companies over human rights issues. Set up in 2018, its members now number 170 institutional investors overseeing $5trn in assets.
The importance of socially responsible investment
One of the best indications of the importance of socially responsible investing – and also of the many opportunities that it presents – is the United Nations (UN) Sustainable Development Goals (SDGs).
These were adopted by the 193 countries of the UN General Assembly in 2015 and set out 17 goals to help the world towards a more sustainable and equal future. Some of these goals focus on environmental and governance factors, but a large number involve social factors, such as eliminating poverty and ending hunger, improving access to education and health, and ensuring gender equality. 
Most of the goals are closely interconnected and a greater emphasis on social progress and socially responsible investment is needed to meet the targets.
The SDGs offer substantial investment opportunities and potential economic rewards. For example, at an industry level, opportunities in health and wellbeing (such as expanding healthcare insurance coverage and remote consultation and monitoring of patients) could be worth $1.8 trillion per year in 2030, according to analysis by the Business and Sustainable Development Commission. 
The cost of social inequality to investors
At a broader level, addressing gender inequality and enabling women to participate in the economy identically to men would add $28 trillion to global GDP by 2025, according to estimates by McKinsey Global Institute.
However, the case for SRI goes far beyond profit. An estimated 700m people – almost 10% of the world's population – still live in extreme poverty and struggle with basic needs. While this figure has declined over time (it stood at 36% in 1990), the pace of improvement has slowed in recent years. And there are fears that the coronavirus pandemic will now send this fragile progress into reverse.
How ESG differs from SRI
Many of the terms involved in the wider field of ESG investing are not precisely defined and are used differently by different sources. SRI is no exception, and it is sometimes used interchangeably with sustainable investing, ethical investing and many other concepts. This lack of consistency can be challenging for investors, who need greater rigour in the ESG investing process and assurance that claims can be measured and verified. 
It is important to note that the social impact of a company's operations will not always solely relate to factors that are measured under the S pillar of ESG investing. Demarcating issues into E, S and G is somewhat artificial to the extent that they can overlap. For example, diversity in corporate boards is important for shareholder rights (G) but also helps promote equality (S). 
Why an integrated approach to ESG is necessary
An integrated approach to ESG investing represents the best way to capture all the social benefits and harms of an investment, as opposed to more traditional approaches to socially responsible investment that simply focus on screening out certain sectors.
For example, if a company purchases raw materials from a mine that causes environmental damage to neighbouring communities then it is committing social harm, even if it pays its employees well and makes products that are safe in the hands of consumers. Similarly, engaging in acts of bribery or corruption while lobbying against competition laws in order to protect a dominant market position is an example of poor corporate governance that will erode the quality of political institutions.
A rigorous set of ESG criteria encourages us to consider the full spectrum of harms that can be caused in situations such as these.
The content and materials on this website may be considered Marketing Material and does not constitute an offer. The market price of an investment can fall as well as rise and you might not get back the amount originally invested.  The products, services, information and/or materials contained within these web pages may not be available for residents of certain jurisdictions. Please consider the sales restrictions relating to the products or services in question for further information. Deutsche Bank does not give tax or legal advice; prospective investors should seek advice from their own tax advisers and/or lawyers before entering into any investment.

Find out more about how we can help and the ESG investing services we offer in your region.