ESG trends and insights
We believe that responsible wealth management extends far beyond selecting the right investments. It also means sharing the latest thinking with our clients, from ESG-focused reports and videos to events on sustainable investments and development goals, so that you can be at the forefront of the positive choices that can create a better world.

To see the latest ESG insights from our CIO team, please use the links below: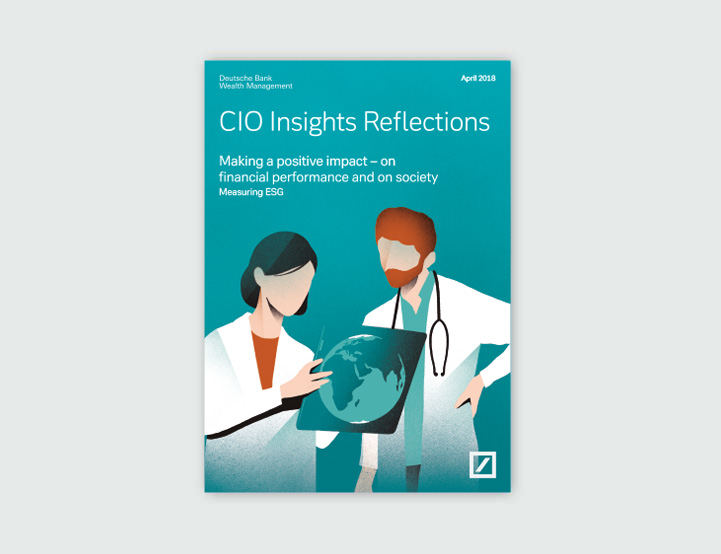 Published April 2018
Making a positive impact – on financial performance and on society
In this report, we analyze decades of academic studies in order to answer a question that ought to concern any investor: do ESG considerations come at a cost to performance or may they even have a beneficial effect on it? The answer is differentiated and in many cases positively surprising. To see a full PDF version of this report, please click on the link below.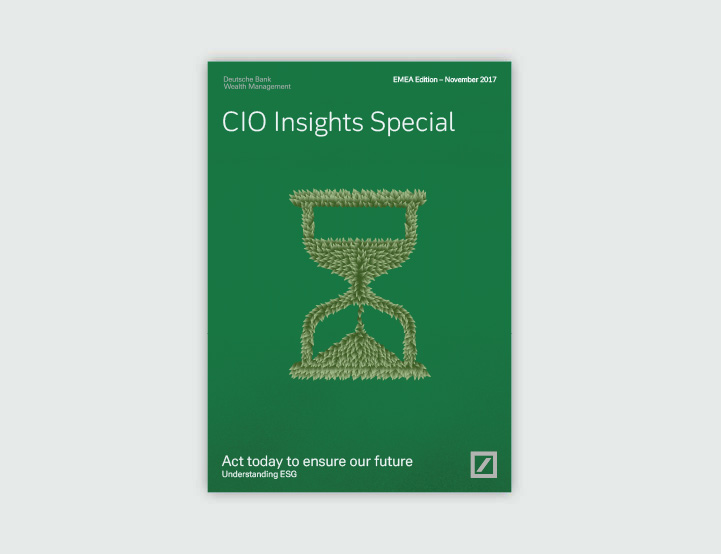 Published November 2017
Act today to ensure our future
This paper outlines our understanding of the term ESG and describes what we consider to be the most interesting developments in ESG investing. It takes a first in-depth look at the opportunities of ESG investments, and analyzes why this subject is currently moving centre-stage. To see a full PDF version of this report, please click on the link below:
The content and materials on this website may be considered Marketing Material. The market price of an investment can fall as well as rise and you might not get back the amount originally invested.  The products, services, information and/or materials contained within these web pages may not be available for residents of certain jurisdictions. Please consider the sales restrictions relating to the products or services in question for further information. Deutsche Bank does not give tax or legal advice; prospective investors should seek advice from their own tax advisers and/or lawyers before entering into any investment.
Find out more about how we can help and the ESG investing services we offer in your region.